What is an Apprenticeship?
An Apprenticeship is a position in which a student works under an employer in an actual workplace with the intention of learning a trade.
What is OYAP?
OYAP is an abbreviation for the 'Ontario Youth Apprenticeship Program' - a program meant to connect prospective apprentices with potential employers. It is an extension of Co-op Programs.
Why Should I Even Consider It?
OYAP Provides:
Extremely valuable work experience
Income while learning
A potential job guarantee
The establishment of new connections in the field of work you're heading into
At the end of it, a Red Seal Certification is possible
What is Required to Take Part?
In order to take part in the program, you must meet these criteria:
You must be at least 16 years old
You must already have 16 credits (End of Grade 10)
You must be a full-time student
You must be working towards graduation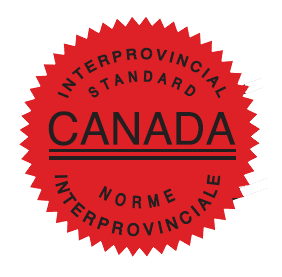 Red Seal Certification
Red Seal Certification is proof that you are capable and licensed to practice your trade anywhere in Canada, but may even be useful outside of the country as well.
Trade Sectors
Trades are divided into
four
sectors (Sector - Example - Example Explanation):
Industrial - Blacksmiths - Those who manufacture metal items; specifically tools and the like.
Service - Chefs - People who cook food at a high level for restaurants and such.
Construction - Powerline workers - People who maintain, repair, and set up power transmission lines.
Motive Power (Motor-related) - Mechanics - Those who maintain and repair cars and other automotives.
Statistics
More than 36% of employers are having a hard time hiring skilled tradespeople - plenty of room & opportunity. Electricians, plumbers, welders, construction managers, and bricklayers are the most in-demand trades. Source
Almost all jobs in the trades are full-time positions and are career occupations. Source
Additional Information
Powerline Workers make between $47,000-$75,000 annually, though more or less is still possible. They often work outdoors, lifting and carrying high-weight objects. They cannot be afraid of heights. Also have to be good team members. It helps to be experienced in the handling of electricity, though no post-secondary education is required. Some sources say experience in a related field is necessary, though othes do not. Source