The place to be if you need your very own force of gravity.
Prepare to have your mind blown ‐ [G]loss presents V2 of our legendary, world-changing product. With this, all limitations you knew to exist back from the V1 are long-gone, and everything you thought to be impossible just became a little bit more plausible.
For those who didn't see us pioneer the gravitational-coating industry, we manufacture everything needed to produce and apply a unique kind of paint that exerts it's own force of gravity on nearby objects, parallel to the direction it is applied. With applications to aviation, space, military, as well as general science, we have clients all across the globe with nothing but fantastic things to say about us and our product.

To the left is an animation of a ball on a level surface. Before applying our specialty coating, the ball remains still. Once the coating is applied, the ball begins to accelerate in the direction the coating was applied. Our coatings exert a passive, constant, controlled force of gravity, meaning passive movement in the direction of your choice.
What are some practical applications?
Here is a small list of potential uses for our versatile product:
To counteract the Earth's natural force of gravity
As a passive, non-electric conveyor belt (of course, only with items that can survive being dropped - the paint imparts acceleration, not velocity)
As a barrier - used instead of a solid wall, it would gently push projectiles away from the edge without risk of collision
As an addition to the braking systems used to slow fighter jets when they land
Because it is paint, it can be easily used within small motor housings to apply additional, reliable force
All kinds of research that would otherwise require impossible conditions to be feasible
And countless others...
How does it work?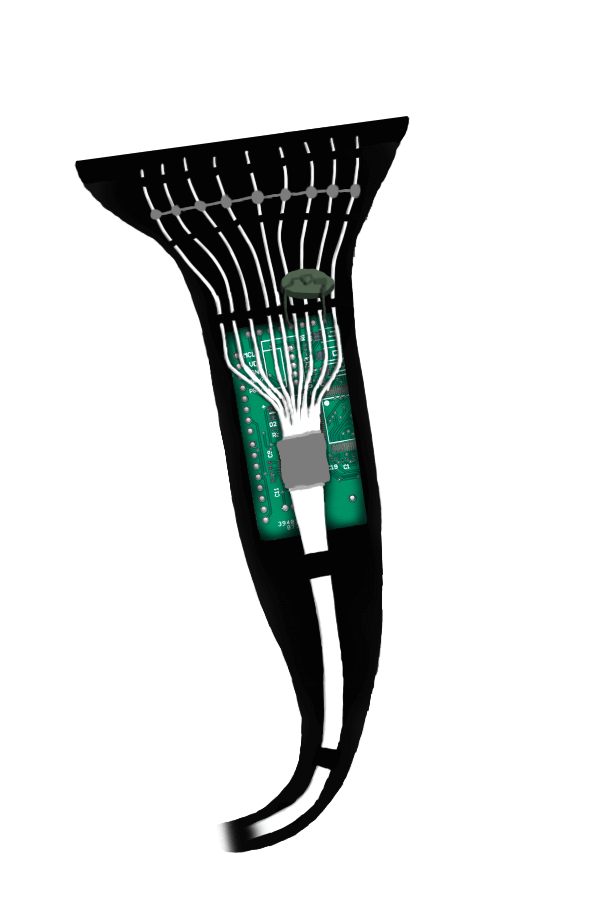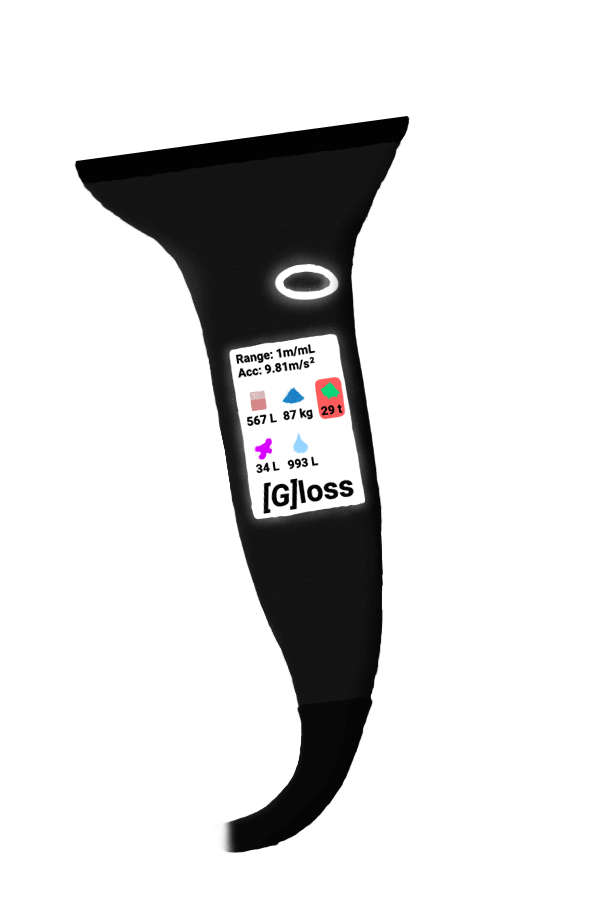 We can't tell you how exactly it works - that's a trade secret. What we can do, however, is tell you how it is applied. We don't sell the paint in cans, or at all for that matter. The density required for our product to work as intended makes the cans so heavy it is impossible to move them to where they need to be used. Instead, we sell the equipment required to synthesize the paint as it is applied, and we partner with suppliers of the raw materials to make the entire process as cost-effective as possible.
To the right is an image of our application brush V2. If you mouse over (or long-tap, if on mobile) the image, it peels back the cover so you can see a very rough view of the internal structure. The way the paint is synthesized involves five separate components:
Unobtainium, and lots of it. It is the only material known to mankind with the density and other properties required to properly synthesize our special paint.
A special binder. All paints have a binder, or fluid base to act as a vehicle for the rest of their components.
Our proprietary mixture - the magic sauce of the recipe.
Pigment and other visual modifiers - this isn't strictly required, but many clients choose to use it because it makes the end result much more pleasing to the eye.
Plenty of de-ionized water.
The brush allows the trained applicator to adjust the acceleration the paint will impart, as well as the range of the paint's force. As you can see on the brush's screen, it conveniently displays the current settings, how much of each component is connected to the system, and highlights the limiting component in red.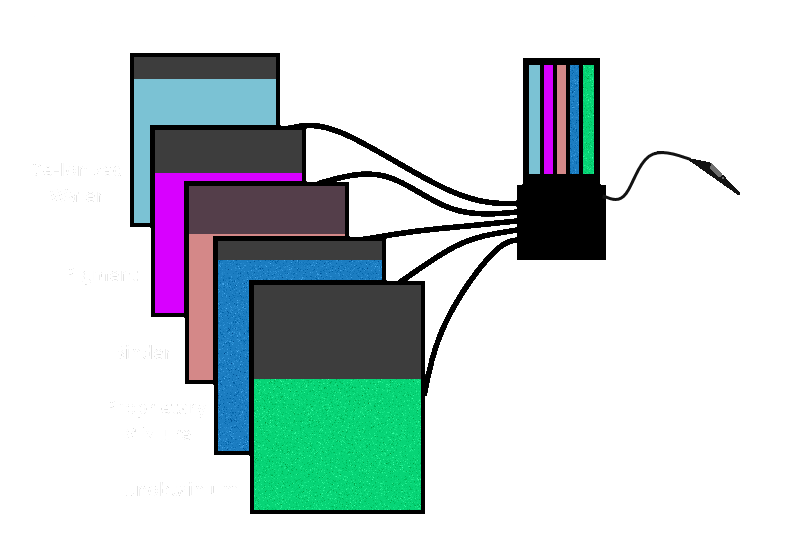 To the left is a basic distribution diagram of the materials, showing a basic setup. None of it is to scale, but it shows how the five components are stored separately, and brought together only when applying the paint.
How do I get in contact?
To get in touch, please feel free to call us at (555) 001-9940 or email no-reply@fakemail.com at any time. We'll be happy to help. If you are interested in purchasing our product or seeing it in action with your own eyes, please say so so we can send you a more detailed customer information package and make arrangements for future meetings.
Gloss International is a for-profit organization. Gloss Gravitational Coatings are not for civilian use and only sold to qualifying industries or governmental agencies. Do not ingest Gloss Gravitational Coatings. If ingested, please call (555) 001-9940 or your local poison control to speak with a trained Gloss health care specialist. When called, the employee will send the closest local emergency services to your place of current address / organization. Symptoms of Gloss Gravitational Paint ingestion include: Stomach pains, nausea, vomiting, seizures, a strong force in whichever direction the paint went down, and eventual death. Gloss International is not liable for any and all injuries caused by Gloss Gravitational Paint, which includes but are not limited to poisoning, radiation poisoning, drowning, suffocation, or being smashed against a wall. Gloss Gravitational Paint is non-refundable. Prices may vary. The Gloss Gravitational Paint Pen is not included in purchase and must be purchased separately.
Copyright © 2018 [G]loss International ®