A Brief History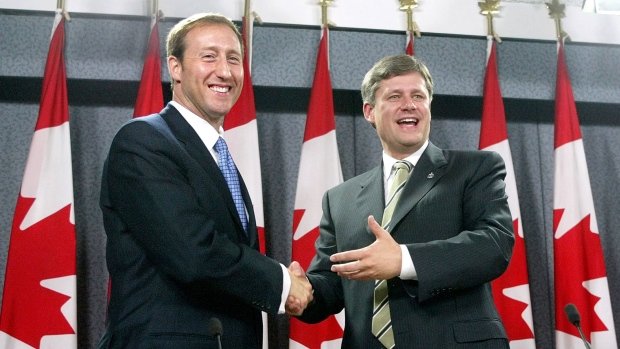 The current Conservative Party of Canada was formed in 2003 when the Canadian Reform Conservative Alliance Party and the Progressive Conservative Party of Canada merged. The party's first leader was Stephen Harper, who held leadership from March 20th, 2004 through to October 19th, 2015. Of it's successes over the years, one of the most notable is the majority government the party won in 2011 when the opposing parties called an election against the proposed budget.
Party Beliefs
The Conservative party holds a center-right belief structure. They believe in more powerful provincial governments, better law enforcement, and a stricter justice system. Amongst the other beliefs they hold, they also believe in little government interference.
Platform
The party platform is built with the planks of Lower Taxes, Better Law Enforcement, Free Trade, and a Balanced & Clean Budget.
Party Leader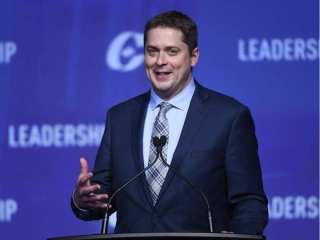 Andrew Scheer was elected as new leader of the Conservative Party on May 27th, 2017. He is a happy, approachable person - known to be so even during some of the most heated times in the House of Commons. He was speaker of the HoC from 2011 to 2015. Scheer has gone on record saying that he will not bring his own religion into his job and will not re-open the abortion/same-sex marriage debate. He is a father of five that grew up in Ottawa, though he spent much of his life in Saskatchewan.
Results of the Last Election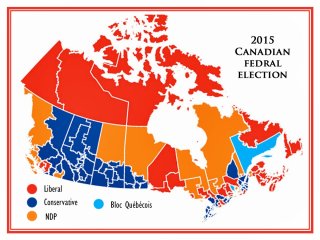 Last election the Conservatives lost to the Liberals 99 to 184 seats. The NDP got 44 seats, the Bloc Quebecois got 10, and the Green party got 1 seat. The Liberals have a majority government in the House of Commons.
Where to Find Out More
One of the best places to find out more about the Conservative Party of Canada is to go to their website - https://www.conservative.ca/ - or to read off of any number of news outlets.
My Opinion
I strongly agree with many of the Conservatives' ideals and beliefs. I believe that people should work for what they get and that citizens should be allowed to keep the money they earn in their own pockets. I also agree with the improvement of law enforcement and jurisdiction over rights - the law needs to catch those who do harm, and provide appropriate punishment.
Sources
Informational
Images